---


Transport

Bratislava is located on the river Danube, only 60 km downstream from Vienna, and has good train and bus connections.

If you arrive by plane, there is a small international airport in Bratislava with connections to several places in Europe.

Vienna international airport is very near and has connections to the whole World.

From the Vienna international airport in Schwechat, you can take a bus to Bratislava.

Please find the schedule of the buses here: Slovak Lines. It is recommended to buy the ticket in advance.

The bus is departing directly from the bus terminal in front of the exit of the arrival hall - same place as the coaches to Vienna.

You get off at the main bus station in Bratislava (Bratislava, AS), from where you can either take a taxi (if you call a taxi by phone, it will cost you half the price of taxis waiting in front of the bus station).

The majority of the events take place withing a short stretch of the Danube river at locations indicated in the following map:


All talks take place at Lecture Hall "C" and the refreshments and lunches are close to the Lecture Hall.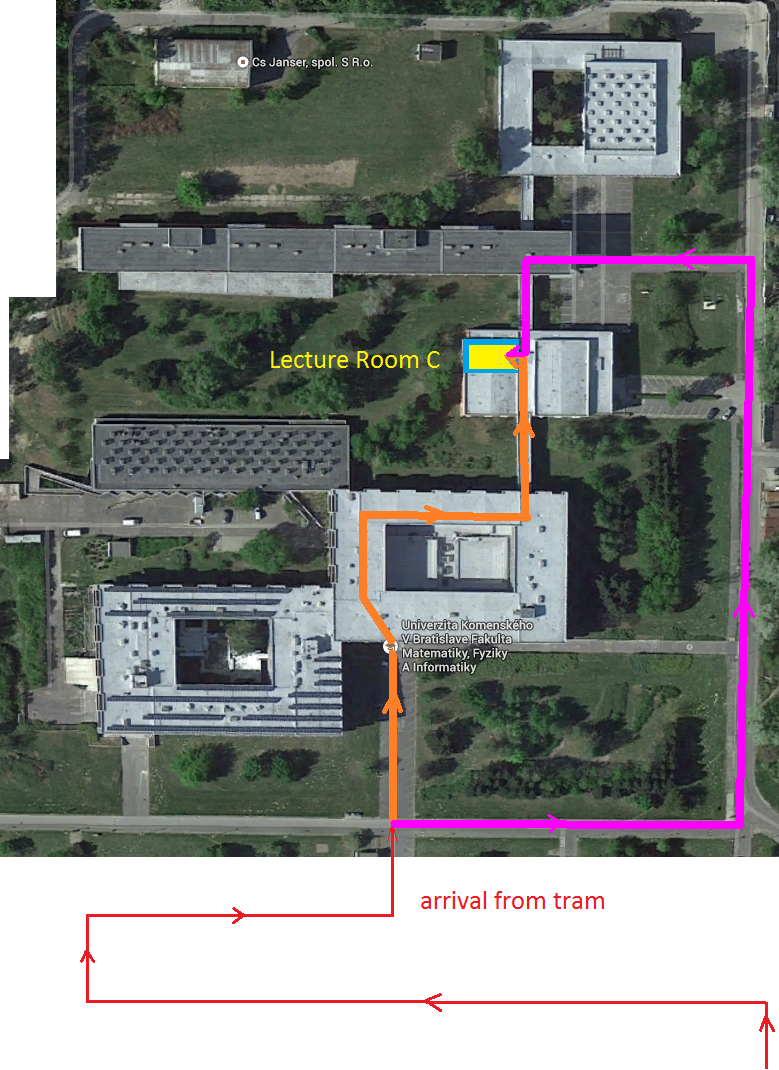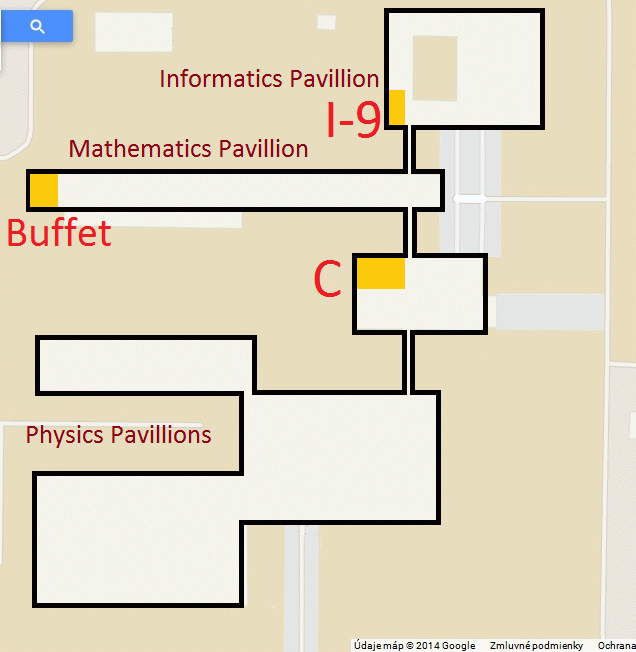 One of the many taxi companies that arrives quickly is FUN Taxi - the prices are listed at their website.

The taxi situation is the same at the Bratislava airport or railway station (the price from any of the three locations will be equivalent to about 10 EUR).


---